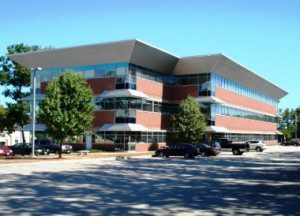 Civil engineering in today's development world requires much more than the basic knowledge of layout and drainage. Land is a precious commodity and the need for responsible sustainable development becomes more apparent every day. A multi-disciplined approach by our staff of design, engineering, environmental and surveying professionals is often needed to create a project that you can be proud of.
Our engineers know more than just the basics of responsible development. We strive to stay informed on the latest technologies for stormwater management, erosion control, pavement engineering and all of the other factors that impact a successful development. Our most successful projects often require a forward thinking "out of the box" approach.
In addition to the technical constraints of engineering, the ability to design in accordance with constantly changing local, state and federal regulations requires constant review and interaction of our professionals to assure that your project receives the full attention it commands.
We stay with you from project inception to completion, constantly striving to assure your project is cost effective, socially responsible and above all, meets your goals.
Some of Our Engineering Services Include:
Residential/Commercial Subdivision Design
Commercial/Office/Industrial Site Planning
Condominium Development
Road Design
Stormwater Management
Small Sewage Treatment Plant Design
Sewage Disposal Systems
Environmental Planning and Mitigation
Peer Review
3D Modeling for infrastructure, clash detection, machine control