DOCUMENT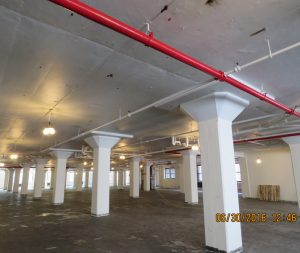 LandTech recently provided 3D laser scanning and Revit modeling services for a build out of this 25,000 square foot office and research center. All architectural and structural elements, as well as M/E/P, were required to be documented.
DESIGN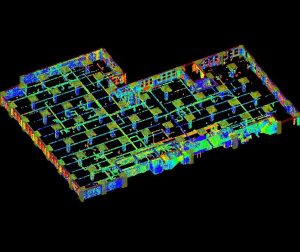 Scanning of the office area took less than a day using a Leica P40 high definition laser scanner. Point cloud processing assured point cloud accuracies of smaller than 1/4". Multiple scan locations throughout the space ensured complete coverage with significant data overlap to provide a dense point cloud.
DEVELOP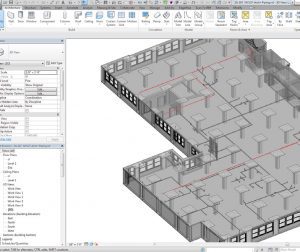 Our team completed the Revit modeling of the architectural, structural, fire protection mains and plumbing waste runs within one week of scanning completion. For seamless insertion into other design files, the model was placed on the same coordinate system. The complete turnaround of the project from initial project notification was two weeks.